When seniors have suffered from an illness, injury or have recently had a surgery, a stay in a skilled nursing facility, also called a skilled nursing home or health care center, allows them to recover faster, receiving a full complement of healthcare services.
The goal of these specialized health care centers is to help ensure these individuals get back to the level of independence they're accustomed to after receiving a combination of therapies and professional medical care.
Skilled nursing care is generally provided immediately following a hospital stay. Residents may no longer need the level of care provided by the team at the hospital, but are not yet ready to return to their normal lifestyle.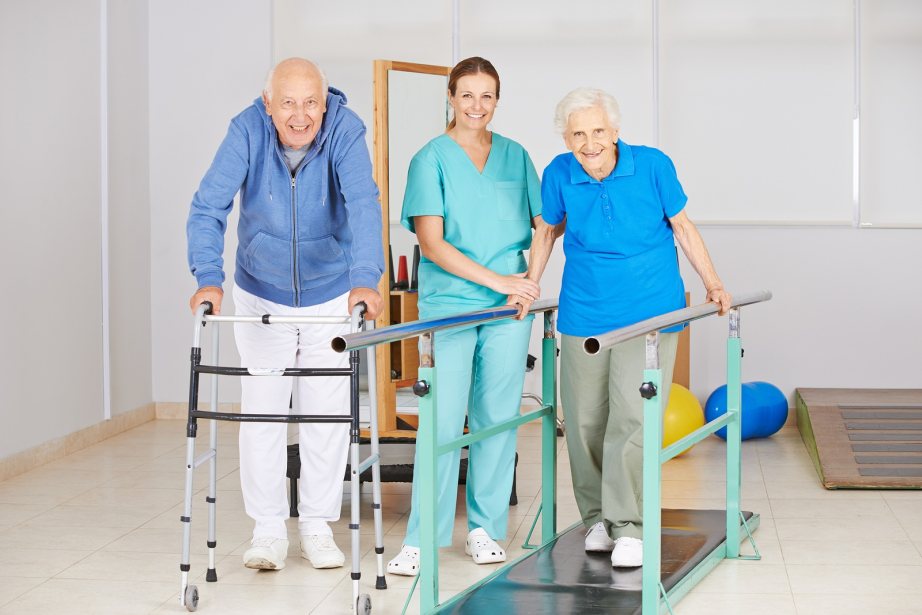 They'll be transferred directly from the hospital to a health care center for skilled nursing care, where they will continue to receive some assistance and therapy before returning home.
The most common reasons seniors require a stay in a skilled nursing community include:
Recovery from a fall, heart attack or stroke
Hip replacement or other joint replacement recovery
Worsening of progressive diseases like Parkinson's or Alzheimer's
Residents who require skilled nursing services generally require a higher level of care and assistance than those residing in an assisted living community.
Team of medical professionals including physicians, registered nurses and therapists who are specially-trained in senior rehabilitation provide around-the-clock nursing care, therapy and other services designed to improve quality of life and aid in recovery.